Art.9

CAN AND BOTTLE OPENER - RAPID
Description
With tempered steel movements and zinc-chrome steel body.
Use
To open cans and crown caps bottles. It opens safely and efficiently leaving no sharp edges on can or lid. It can also be used to gently lift the side of the glass jar lid to facilitate opening.
You must consent to the use of cookies to view the video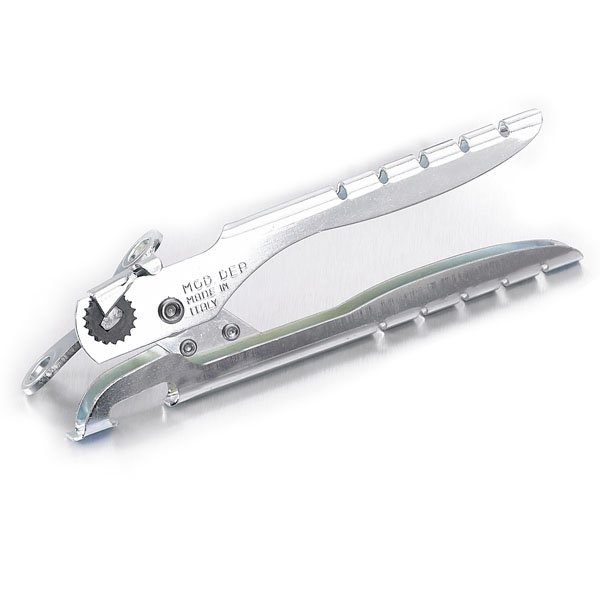 The color is purely indicative and might not coincide with the article real color.
Art.
Single box size (LxPxH)
Single box weight
Master carton size (LxPxH)
Master gross weight
Ean code
9
cm 4.5x3x18.5
inch 1.78×1.18×7.28
g 120
oz 4.23
cm 40x30x31
inch 15.74×11.81×12.20
kg 15
Lb 33.11
120
8001895000092