Art. 165

JAR FUNNEL WITH ADJUSTABLE NOZZLE
Description
Made from food grade non-toxic polypropylene. For wide mouthed jars with and attachment for narrower preserving bottles.
Use
The funnel has a wide neck with attachable refining nozzle at the base which allows you to fill large and small jars with thick liquids and sauces with no spillage.
Suitable for jam, marmalade, chutney, honey, sauce, fruit salad, fruit juice, olives etc.
Top: 177mm
Bottom: 55mm
Reducer: 39mm
You must consent to the use of cookies to view the video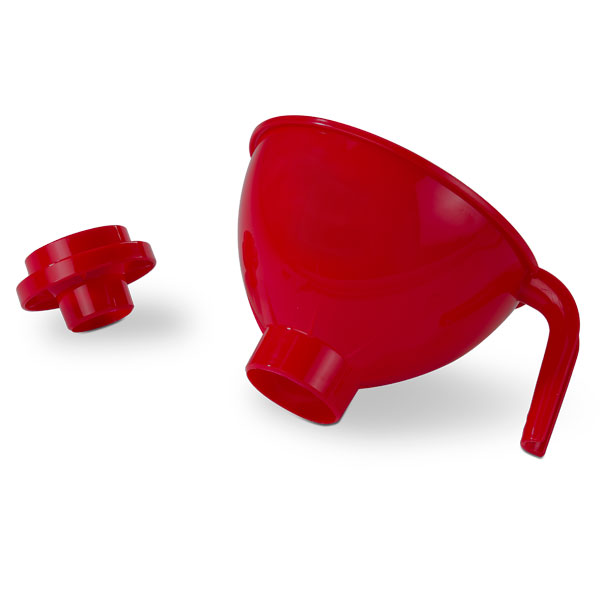 The color is purely indicative and might not coincide with the article real color.
Art.
Article size (LxPxH)
Article weight
Master carton size (LxPxH)
Master gross weight
Ean code
165
cm 21,5×14,5×18
inch 8.46×5.70,x7.08


g 110
oz 3.88
cm 46x35x45
inch 18.11×13.77×17.71
kg 5
Lb 11.00
36
8001895001655