Art. 104

HAPPY CORK - TWO HANDLE CORKER
Description
Body and piston made of 66 polyamide, levers in chromed galvanized steel. It has comfortable grip plastic handles. Fitted with non-slip steel clamps to block the bottle neck while bottling.
Use
To cork bottles and flasks with cork-stoppers of a maximum diameter of mm 26.
You must consent to the use of cookies to view the video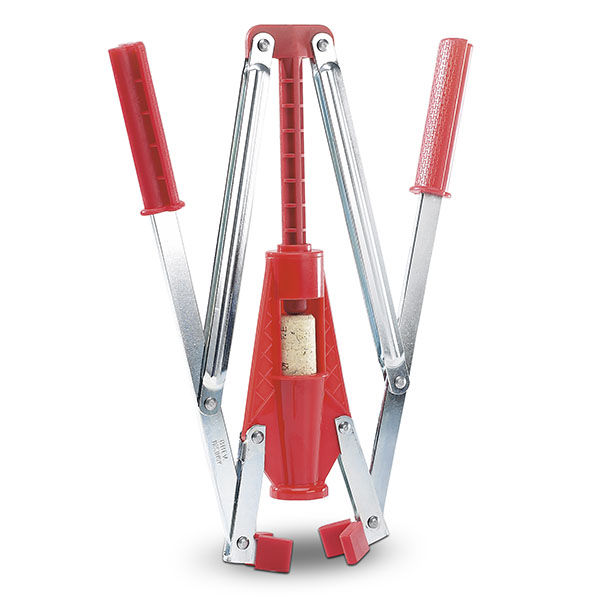 The color is purely indicative and might not coincide with the article real color.
Art.
Single box size (LxPxH)
Single box weight
Master carton size (LxPxH)
Master gross weight
Ean code
104
cm 14x4x33.5
inch 5.52×1.58×13.20
g 810
oz 28.57
cm 26x39x27
inch 10.23×15.36×10.62
kg 10
Lb 22.07
12
8001895001044