Art. 107

COLUMN CAPPER AND CORKING MACHINE
Description
Body made of polypropylene, spool and rack made of 66 polyamide. Supplied with two accessories for crown caps diameter mm .26.5 and diameter mm.28.5 and a corking appliance for cork stoppers of mm.26.
Use
The steel chromed disk may be positioned at various heights to seal different bottles sizes with the two different sizes crown caps attachments. With the corking appliance you can cork flasks or champagne bottles as well.
You must consent to the use of cookies to view the video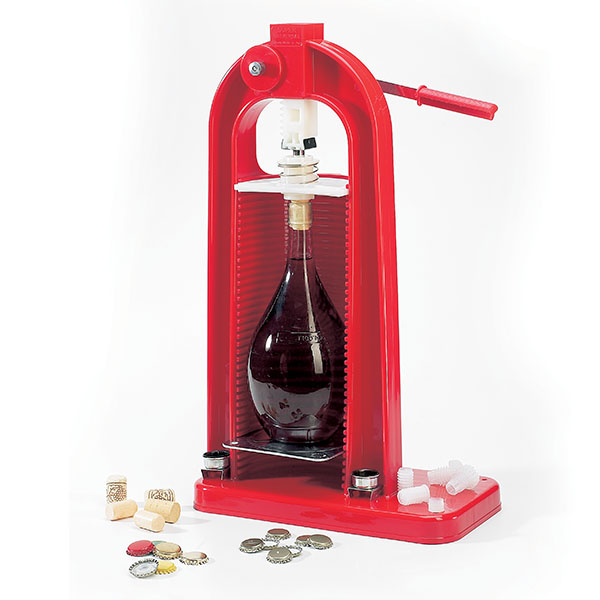 The color is purely indicative and might not coincide with the article real color.
Art.
Single pack size (LxPxH)
Article net weight
Master carton size (LxPxH)
Master gross weight
Ean code
107
                   –
–
g 4000
oz 141.1
cm 22x40x64
inch 8.66×15.74×25.19
kg 5
Lb 11.02
1
8001895001075