Art. 220

MISTER MASHER - POTATO RICER
Description
Body in food grade non-toxic polypropylene. The large supporting base is equipped with two non-slip rubber feet. Dishwasher-safe.
Use
For smooth riced potatoes with minimum effort thanks to its large non-skid base. Simply pop in a cooked potato and close the pusher down to send soft ribbons of mash through the perforated polypropylene vertical surface. The two pieces separate easily for cleaning.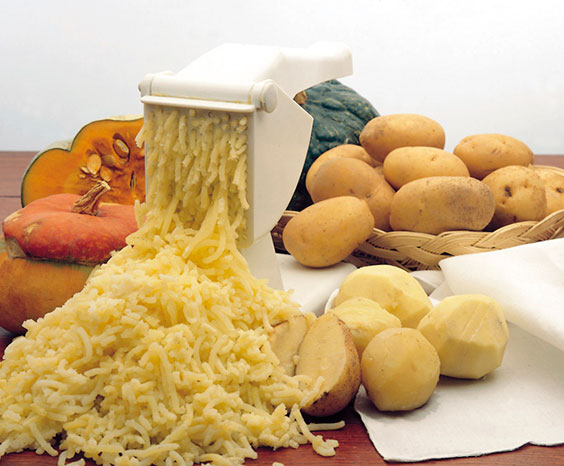 You must consent to the use of cookies to view the video
The color is purely indicative and might not coincide with the article real color.
Art.
Single pack size (LxPxH)
Single net weight
Master carton size (LxPxH)
Master gross weight
Ean code
220
cm 20x9x26
inch 7.88×3.55×10.25
g 470
oz 16.57
cm 59x29x41.5
inch 23.23×11.42×16.34
kg 7
Lb 15.45
12
8001895002201