ART. 270

VEGETABLE SLICER with finger guard
Description
Polystyrene body with a tempered stainless steel blade. It is fitted with non-slip feet and "notches" to be firmly placed on top of pans and other containers. Dishwasher safe.
Use
For slicing vegetables, fruit, cheese etc.
You must consent to the use of cookies to view the video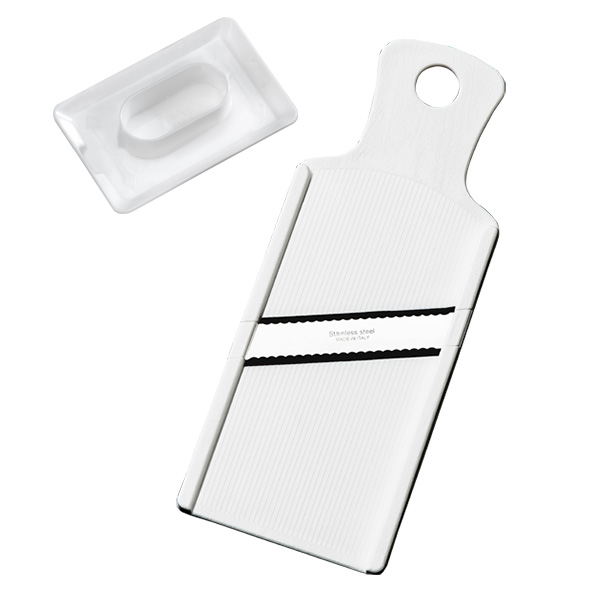 The color is purely indicative and might not coincide with the article real color.
Art.
Single pack size (LxPxH)
Single net weight
Master carton size (LxPxH)
Master gross weight
Ean code
270
cm 10,6x4x32
inch 4.17×1.57×12.61
g 237
oz 8.36
cm 34x43x41
inch 13.40×16.94×16.15
kg 12,500
Lb 27.59
 50
8001895002706