ART. 310

ECOPERFETTA KIT - MANDOLIN SLICER
Description
ECOPERFETTA kit with container. Mandolin slicer supplied with a polypropylene container (1.5 L) and its lid. Equipped with a safety guard. It has a both-sided serrated blade in tempered stainless steel. The container can be used in the microwave and refrigerator. Dishwasher-safe. All manufacturing materials are certified for food use. Suitable for slicing fruits and vegetables such as potatoes, onions, fennel, cabbage, carrots, apples, mangos, hard cheeses and much more.
Use
For slicing vegetables, fruit, cheese etc.
You must consent to the use of cookies to view the video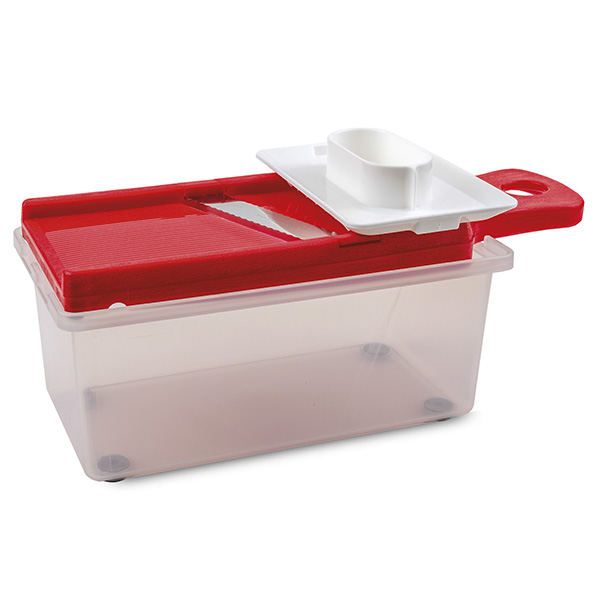 The color is purely indicative and might not coincide with the article real color.
Art.
Single pack size (LxPxH)
Single net weight
Master carton size (LxPxH)
Master gross weight
Ean code
310
cm 13×12×27
inch 5,1×4,7×10,6
g 360
oz 12,7
cm 59×29×41,5
inch 23,2×11,4×16,3
kg 6,3
lb 13,9
 12
8001895003109