Art. 320

MAGIC GRATER SET
Description
MAGIC GRATER SET 4 INSERTS WITH CONTAINER. Grater with 4 interchangeable cutting blades and a safety guard. Supplied with a specific container box (1.5 L) and
its lid. Made of polypropylene, the container can be used in the microwave and refrigerator. Dishwasher-safe. All manufacturing materials are certified for food use.
Use
With the 3 interchangeable blades you can:
Get a fine grate for cheese, bread and chocolate.
Get a julienne type grate for carrots, turnip, onions and zucchini.
Get apple and carrots, potatoes and turnips mousse. You can also use this attachment to grate orange or lemon peel.
You must consent to the use of cookies to view the video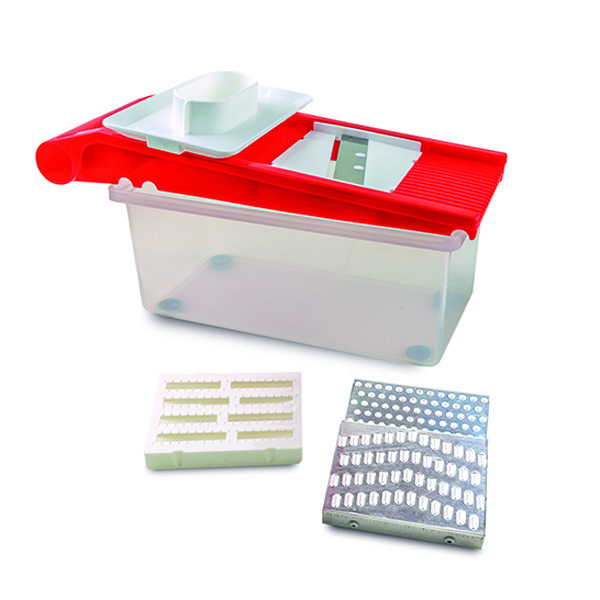 The color is purely indicative and might not coincide with the article real color.
Art.
Single pack size (LxPxH)
Single net weight
Master carton size (LxPxH)
Master gross weight
Ean code
320
cm 13x12x27
inch 5,1×4,7×10,6
g 400
oz 14,1
cm 59x29x41,5
inch 23,2×11,4×16,3
kg 6,8
lb 15
12
8001895003206