Art. 170

THE PRESSELLA - HAMBURGER PRESS
Description
Made of food grade non-toxic polypropylene. Press diameter 9 cm/3,5 inch. This hamburger press has been designed with a knob that makes it much easier to use. The return springs of the knob are of stainless steel. Removable bottom. Demountable for an accurate cleaning. Dishwasher-safe.
Use
This little nice hamburger press is an innovative tool for making hamburgers of various kind of 3,5 in stuffed with any fillings such as cheese, bacon vegetables and chili. Thanks to its removable bottom you do not need any parchment paper to transfer the hamburger from the press to the grill.
You must consent to the use of cookies to view the video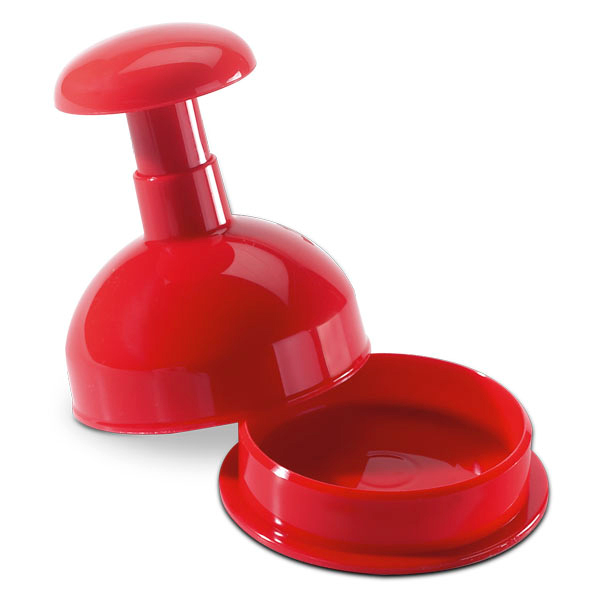 The color is purely indicative and might not coincide with the article real color.
Art.
Single pack size (LxPxH)
Single net weight
Master carton size (LxPxH)
Master gross weight
Ean code
170
cm 11x11x11
inch 4.33×4.33×4.33
g 180
oz 6.34
cm 46x35x45
inch 18.11×13.77×17.71
kg 9,5
Lb 20.97
48
8001895001709